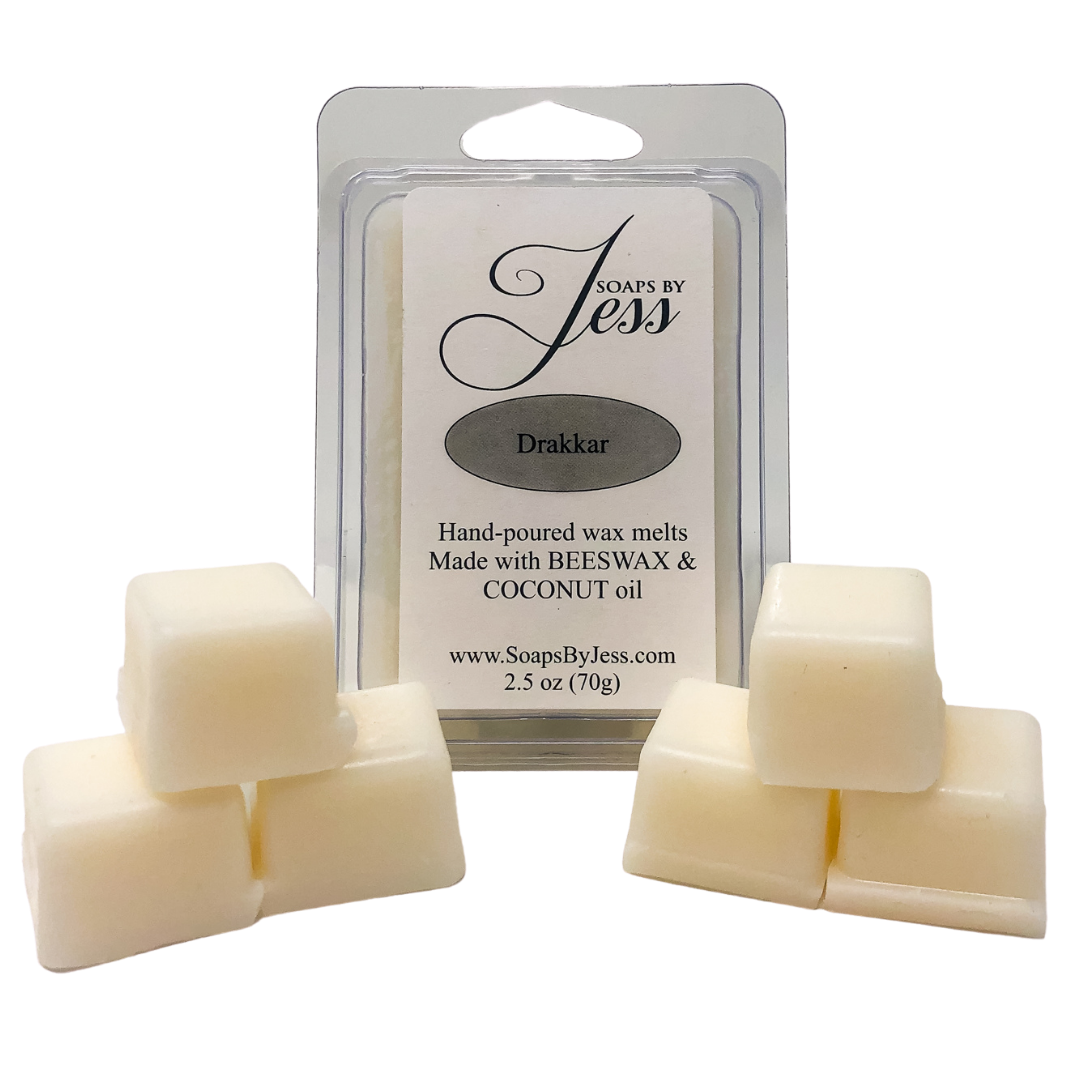 This fragrance is a sharp, spicy, lavender, amber fragrance. Contains a blend of lavender, citrus, spicy berries and sandalwood.
This fragrance is a mysterious, sweet, earthy aroma. Notes of amber, patchouli, rose and sandalwood blends with nuances of jasmine and citrus to bring out subtle spice undertones. Base notes of vanilla and powder completes this fragrance.
Our wax melts are the perfect melts for your warmer! 
Wax is a blend of beeswax, natural apricot, coconut, soy, and a tiny amount of highly refined food-grade paraffin wax, and paraben & phthalate free fragrance. That means NO harmful toxins are being released into your home to be absorbed by you and your family. 
Directions: Add one or more cubes of wax melts to your warmer.
Removing melts from your warmer: Either absorb wax when warm with a paper towel or stick your warmer in the freezer for about an hour and the melts will easily come out of warmer.
Sale price

$ 6.00
Regular price

$ 6.00
(/)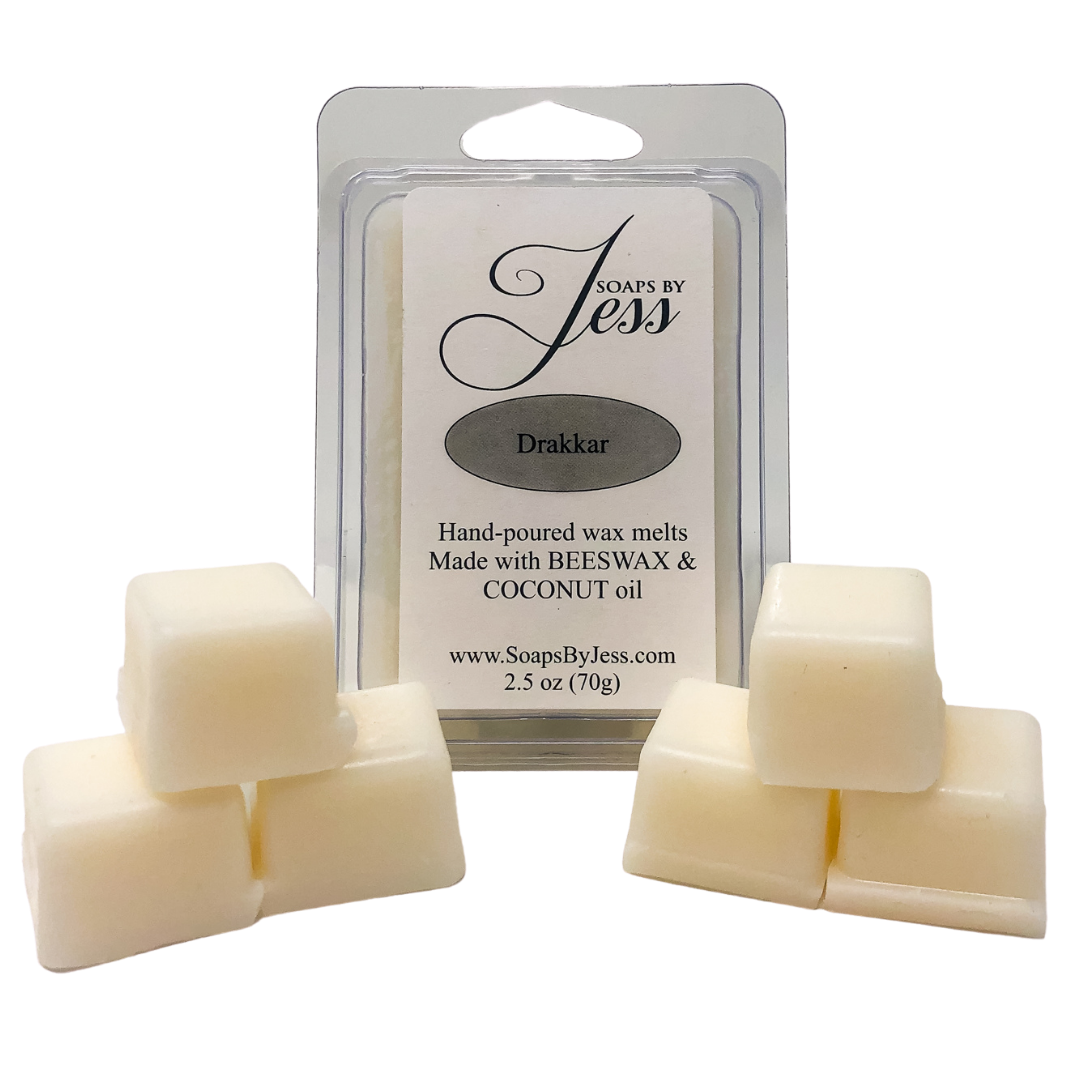 Drakkar (Type) Wax Melts
Sale price

$ 6.00
Regular price

$ 6.00
Choose options